OK that's the phone panel completed. First I did all the measuring.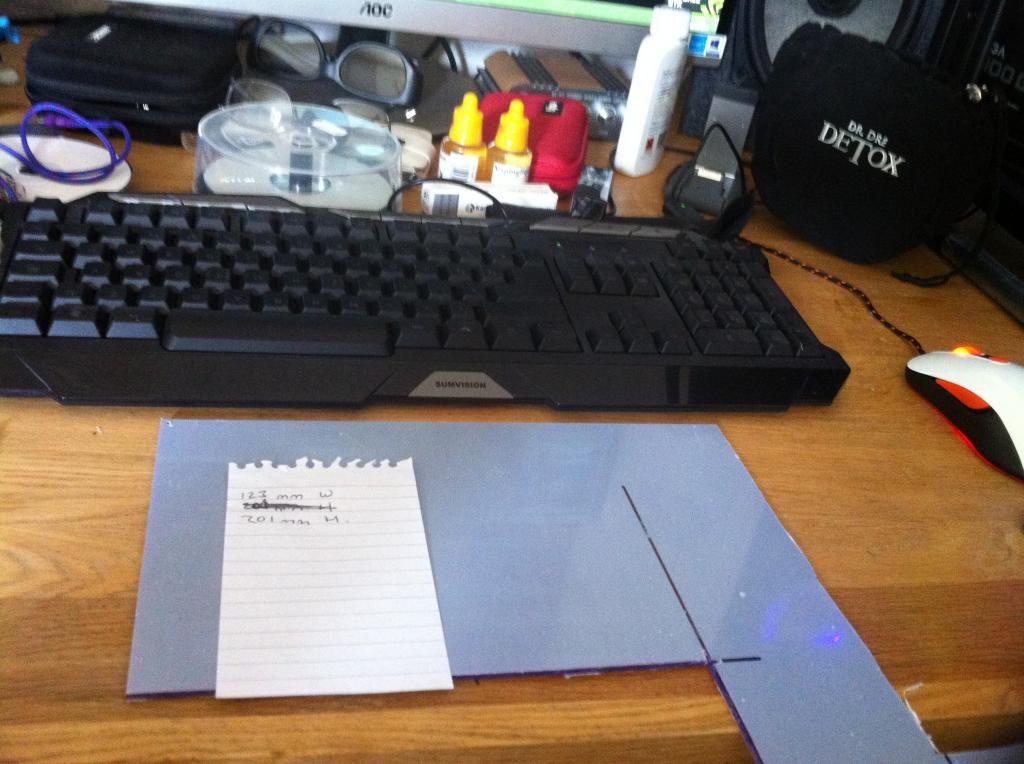 Then I had an idea.. If I photocopy the phone it will make everything easier..
Ahh yes, that's a good idea alright.
Then add adhesive tape to the back...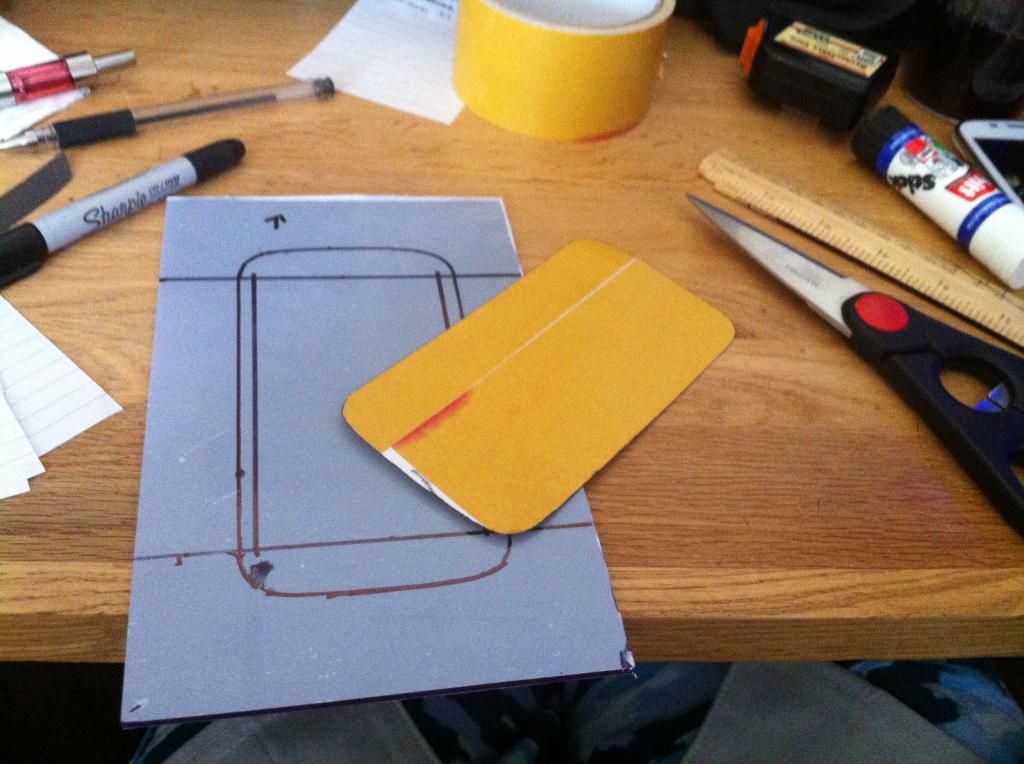 And stick the bugger on.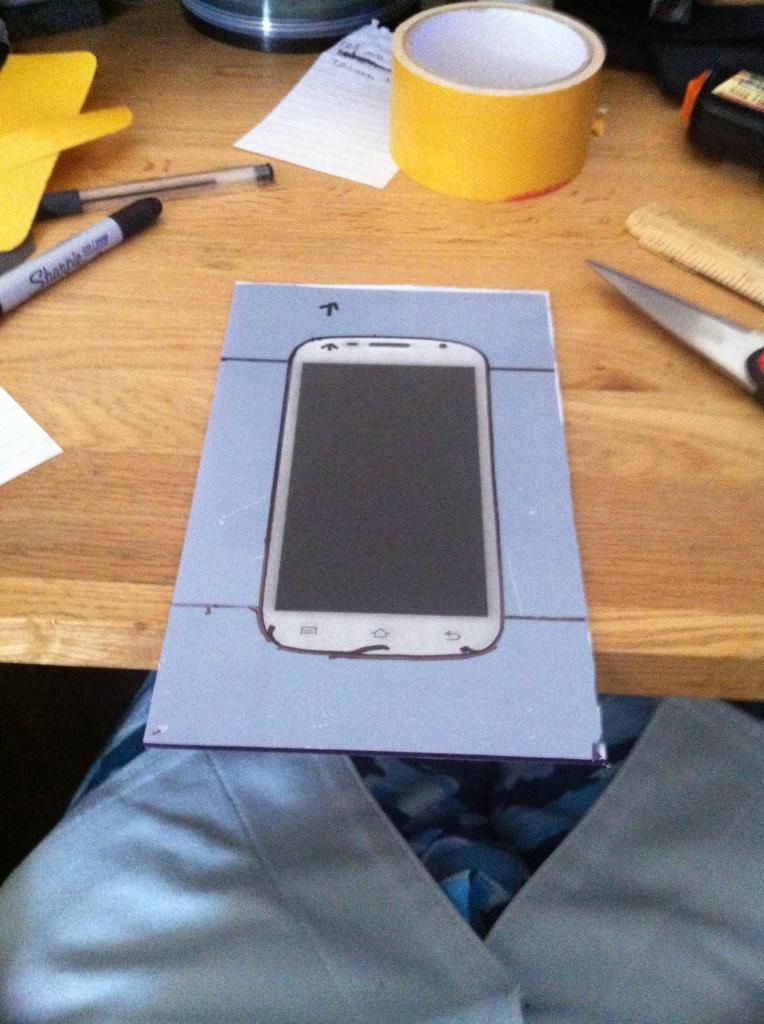 OK so I need three holes so I can use my touch pen to use the phone fully. First I took a hole gauge and found the correct bit.
And drilled it out.
And a short while later with the Dremel.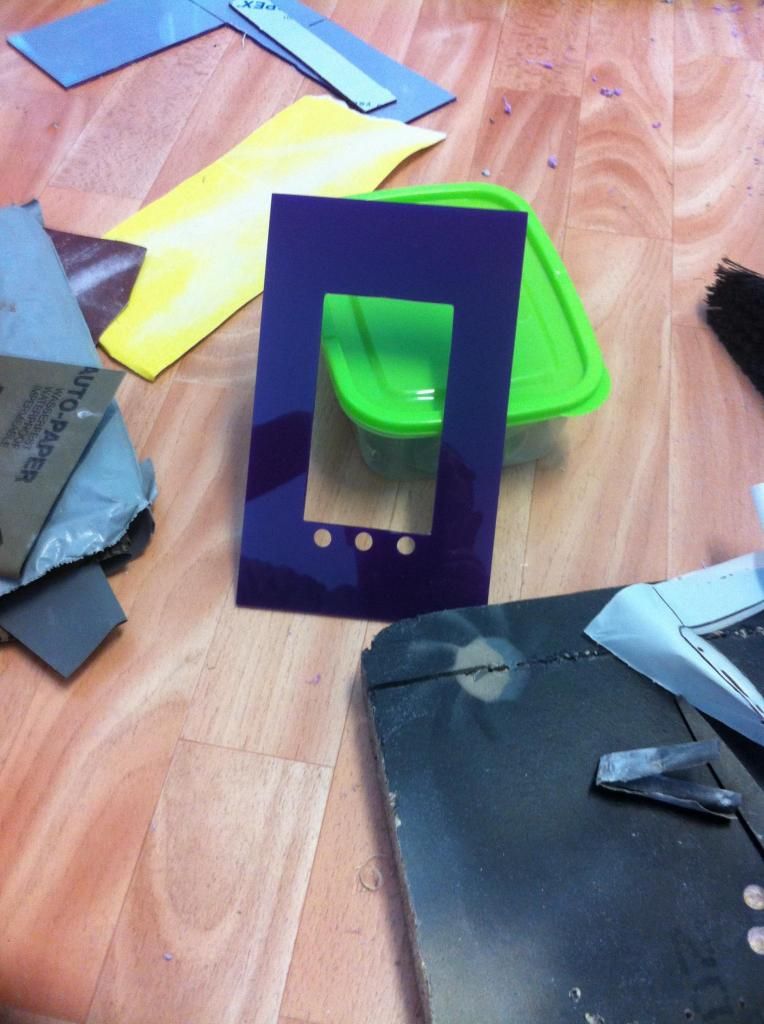 Cover and fit.
Jackpot.