So here's what I did yesterday. The replacement ribbon came. Cost me about £3.
Note I removed the middle connector.Separate.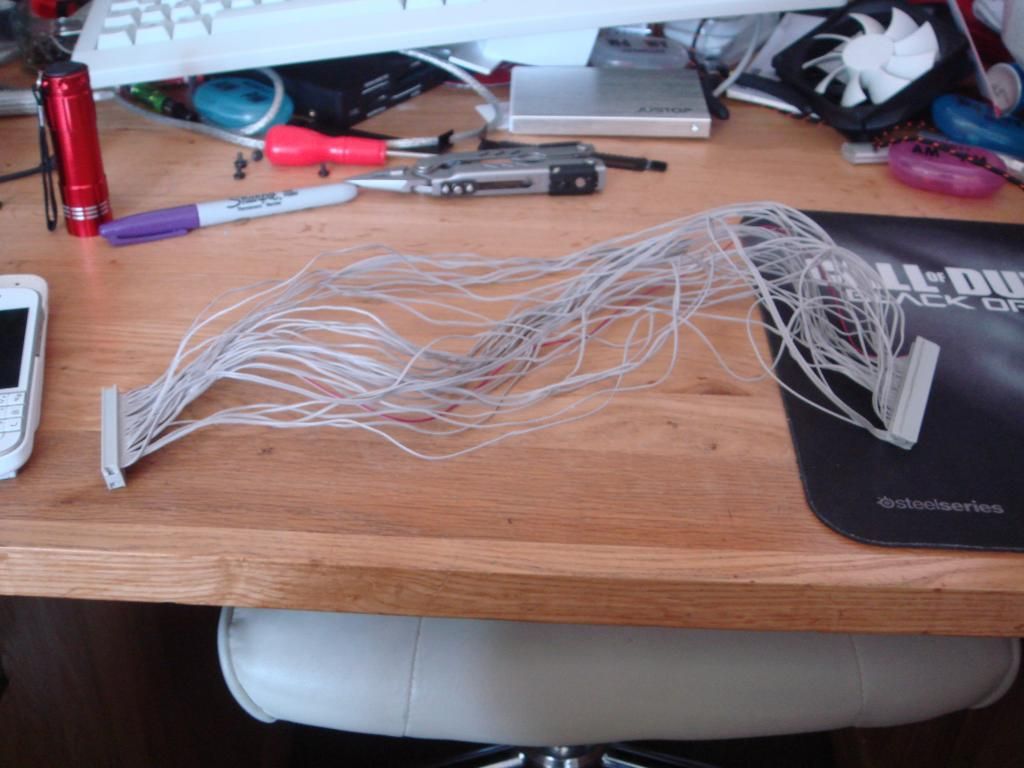 Test. Now at this point everything was working.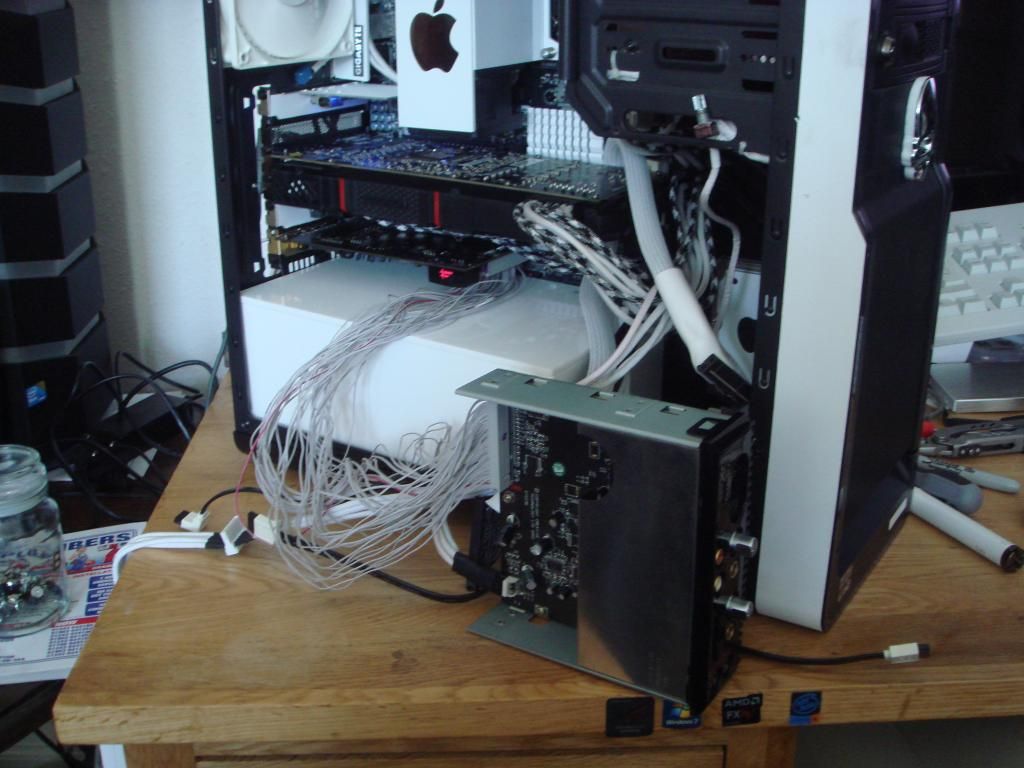 Here is the MOLEX output I wired the other day.
And tape up.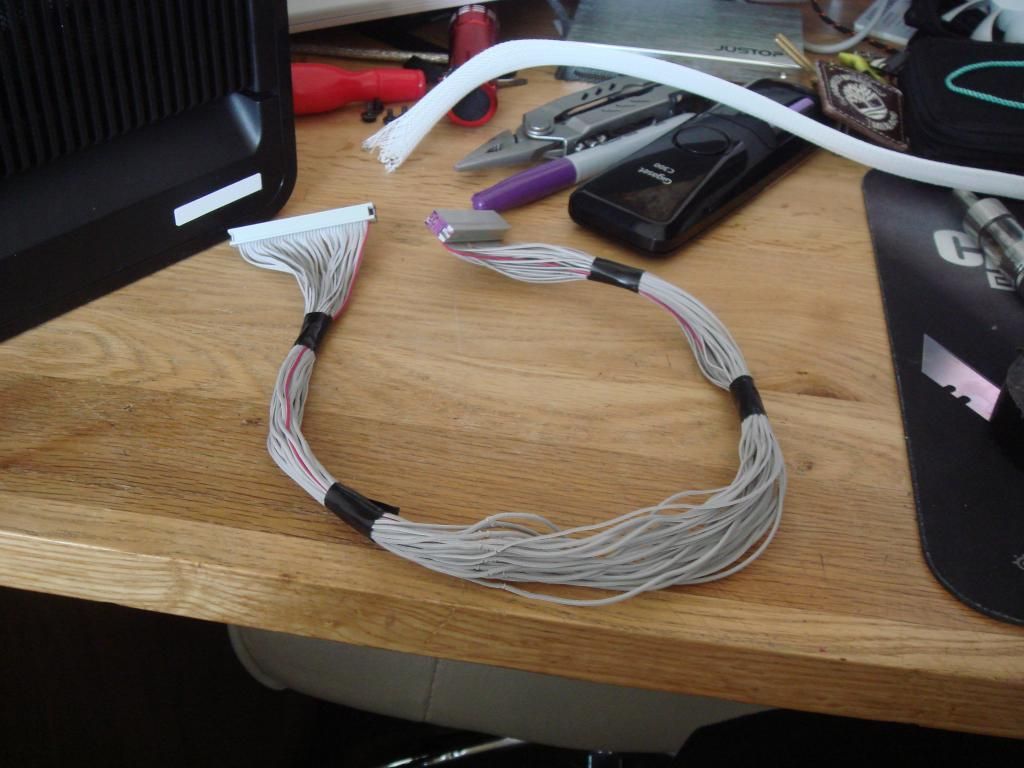 Then I braided it and guess what? mic doesn't work. Very, very strange
I don't care now though.
Oh yeah, third SSD came (replacement for a really scuffed up one) and...
Which kinda drove away the disappointment of the mic socket.
Today I hope to finish the duct up.