So now I have three rigs, basically. I wanted an all AMD so for my 40th my family gave me money to build my dream PC.
Here it is here... Specs are -
The Dark Carnival
CHFZ
8320@ 4.9ghz 1.47v
8gb Mushkin Blackine (Frostbyte)
H100 running Cougar Vortex
7990
128gb Revo
6x500gb (mostly Barracuda)
Killer 2100
LCD screen (photo display when off, temp mon when on)
Custom power reset and Directkey buttons.
Custom interior (too much to list)
Etched side window
Custom floating memory and fet fans.
Custom (hand made via le dremel) back plates for everything, dinoc covered.
Red LEDS
Full Bitfenix cable extensions
Corsair RM 750
Xilence Redwings
OS Windows 8 pro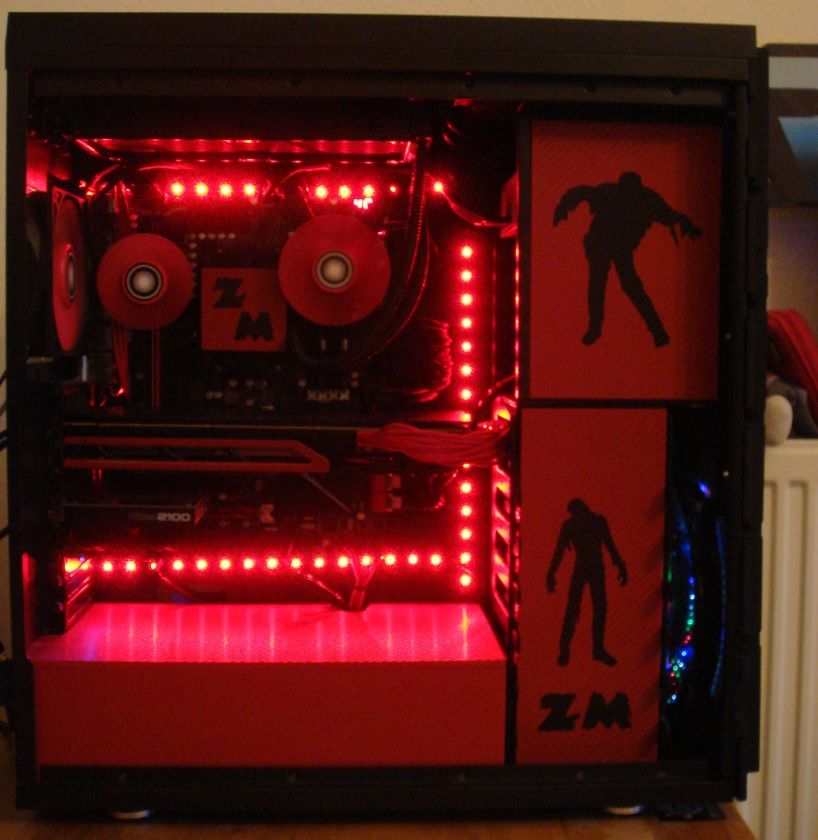 Rig two is my Alienware Area 51 ALX.
Specs.
AMD 8320 @ 4.3ghz
Asus M5A97 rev 2
Intel 320 90gb SSD
2x320gb Barracuda
4gb Geil Extreme 2333 memory
GTX 670 "Jetstream" X2
Scythe Ninja
Custom side window
Custom side vents (Phobya)
1200w 80+ Silver PSU
Arctic F12s
Gelid cable extensions
OS Windows 8 pro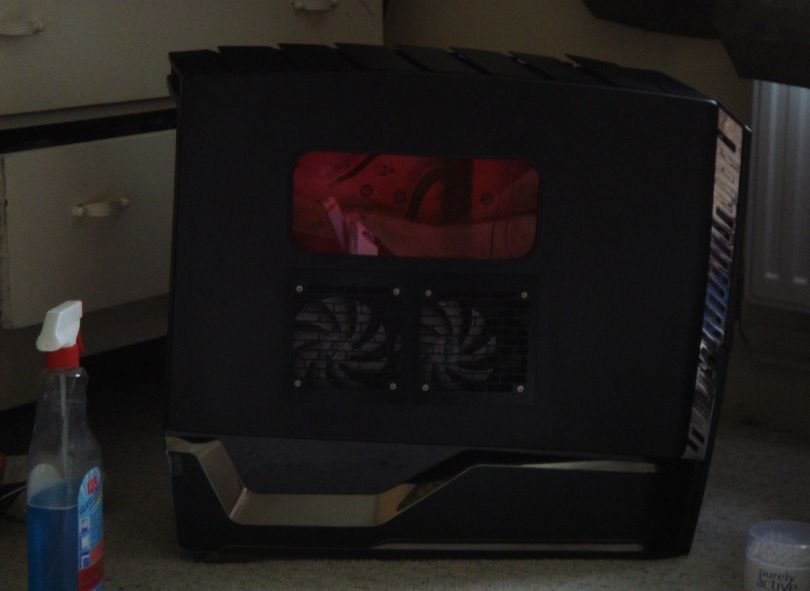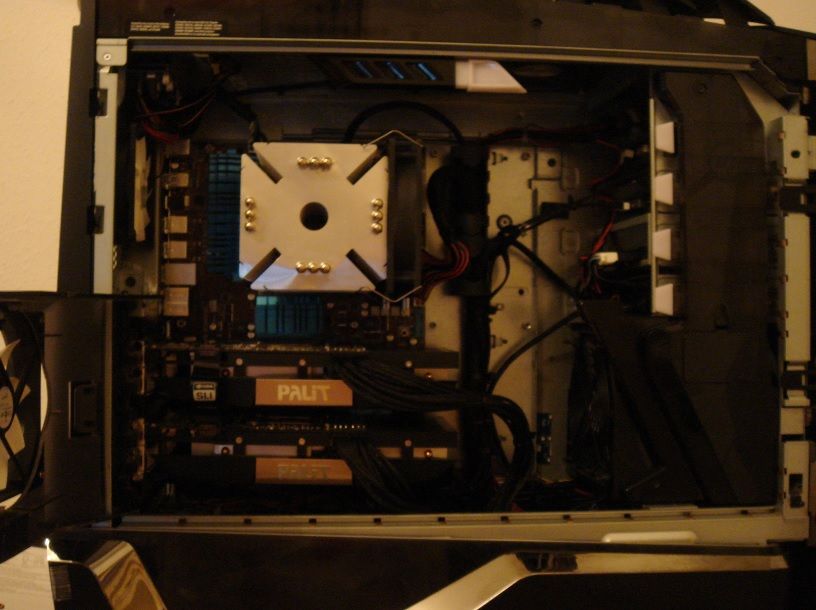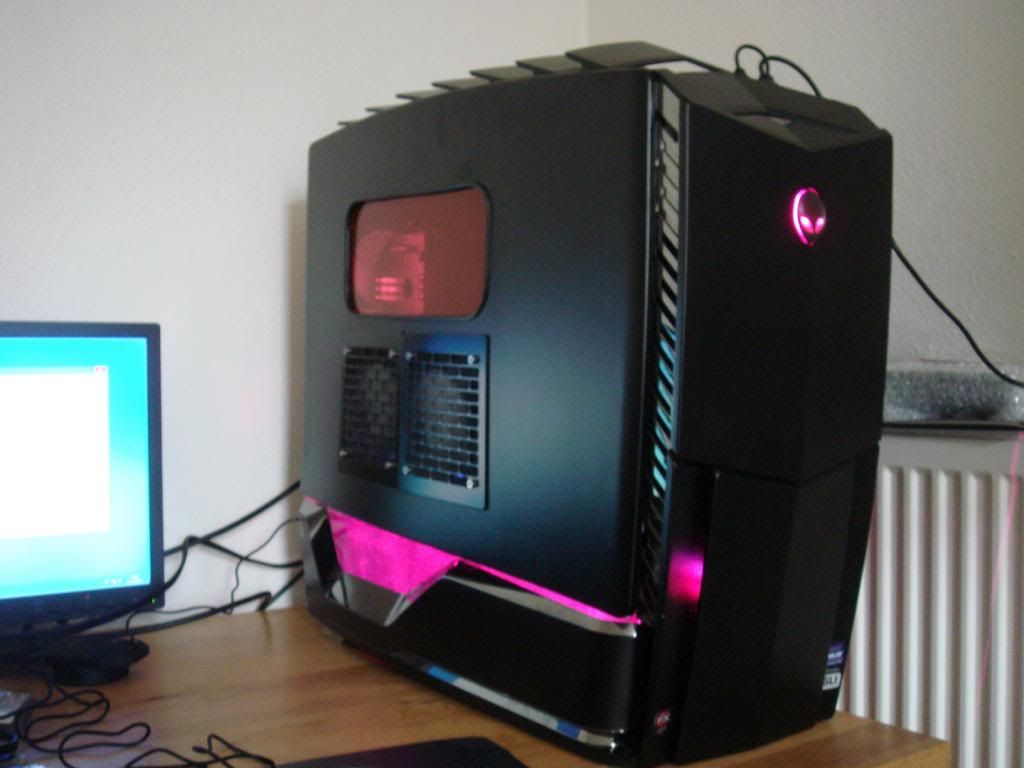 Rig three. This rig is my workstation, mostly for emulator coding, emulator design (graphical) and so on. It does game surprisingly well tbh. I built this one on the cheap, most of the hardware was donated. It's had an awful lot of work done. I titled it the TVR Sagaris, then themed it. It has genuine TVR hardware on it (badges etc).
So, the Sagaris. Spec.
Dell Precision workstation, dual socket 1366
Intel Q3NW prototype I9 (Westmere) Hex core @ 2ghz w hyperthreading.
16gb ECC ram
Intel board dual socket.
Corsair H100 (heavily modified) running two Nidec fans, 5900 RPM capable.
MSI GTX 480 Lightning OC 880mhz stock volts
Custom front panel (flip red/gold vinyl 5 coats of clear)
Custom inner front panel (modified and then dinoc 5 coats of clear)
Patriot Convoy dual RAID front box (the yellow thing)
Memory card reader (modded to fit)
Sunbeam Rheobus fan controller.
Soundblaster XFI Fatal1ty FPS with front IO.
Custom RAID box (old PSU shell) with 100mm Scythe Jyu Slim
DELL CERC Raid card (PCIX)
16gb Sandisk SATA 3 SSD (Windows XP)
8gb Samsung SSD (for capturing movies)
7x 320gb laptop drives
1x 500gb laptop drive
1x 128gb SSD running Windows 8
Completely custom hand braided PSU.
Windows XP, Windows Vista HP, Windows 7 Pro, Windows 8 Pro. I run multiple OSes to make sure the software I create works properly in every OS.
It's not finished yet, but, renovations on our flat (IE me doing it all) meant that I had to put it on hold. Basically it's going to get a custom bonnet made from smoked acrylic with a hood scoop (Mugen copy) to enable it to close over the PCIE power plugs. I've got the parts, and they're all done and ready for clear coat.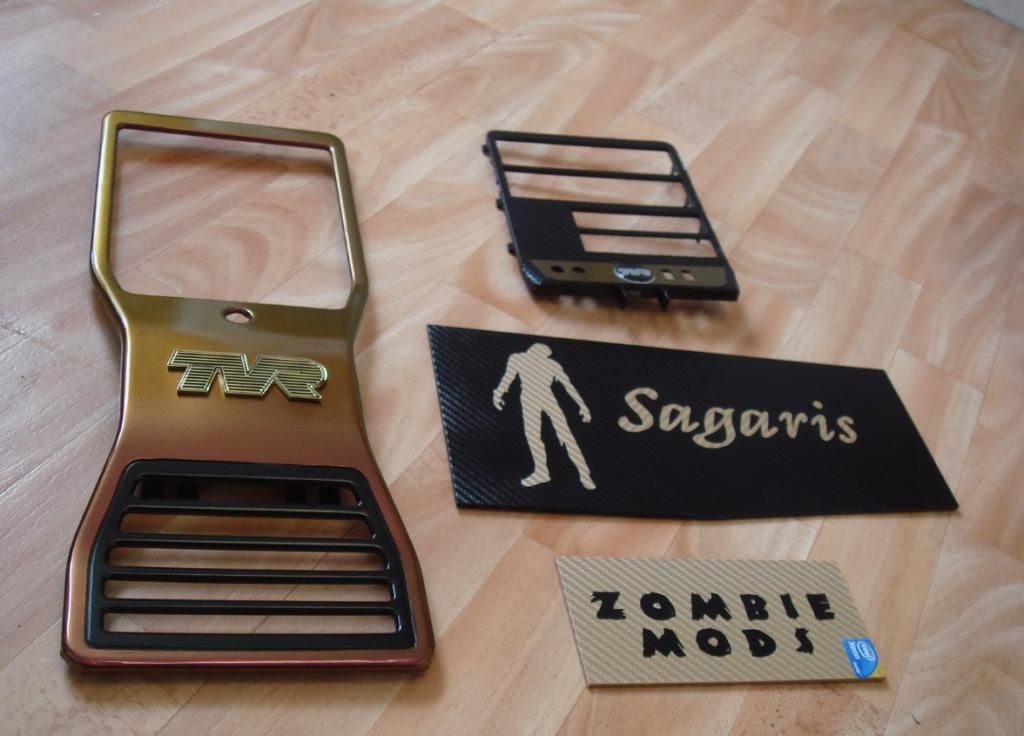 Watch this....